We are excited to announce the launch of our Feature Requests Portal!
Stacks for Libraries is a community driven product, and as such we appreciate and are looking for your ideas on how we can continue to improve and make Stacks for Libraries the go to solution.
Through this portal you will have the ability to not just submit your own ideas for new features and functionality in Stacks, but also see what other ideas community members have submitted and vote on ideas to help keep us informed on what is most important to you.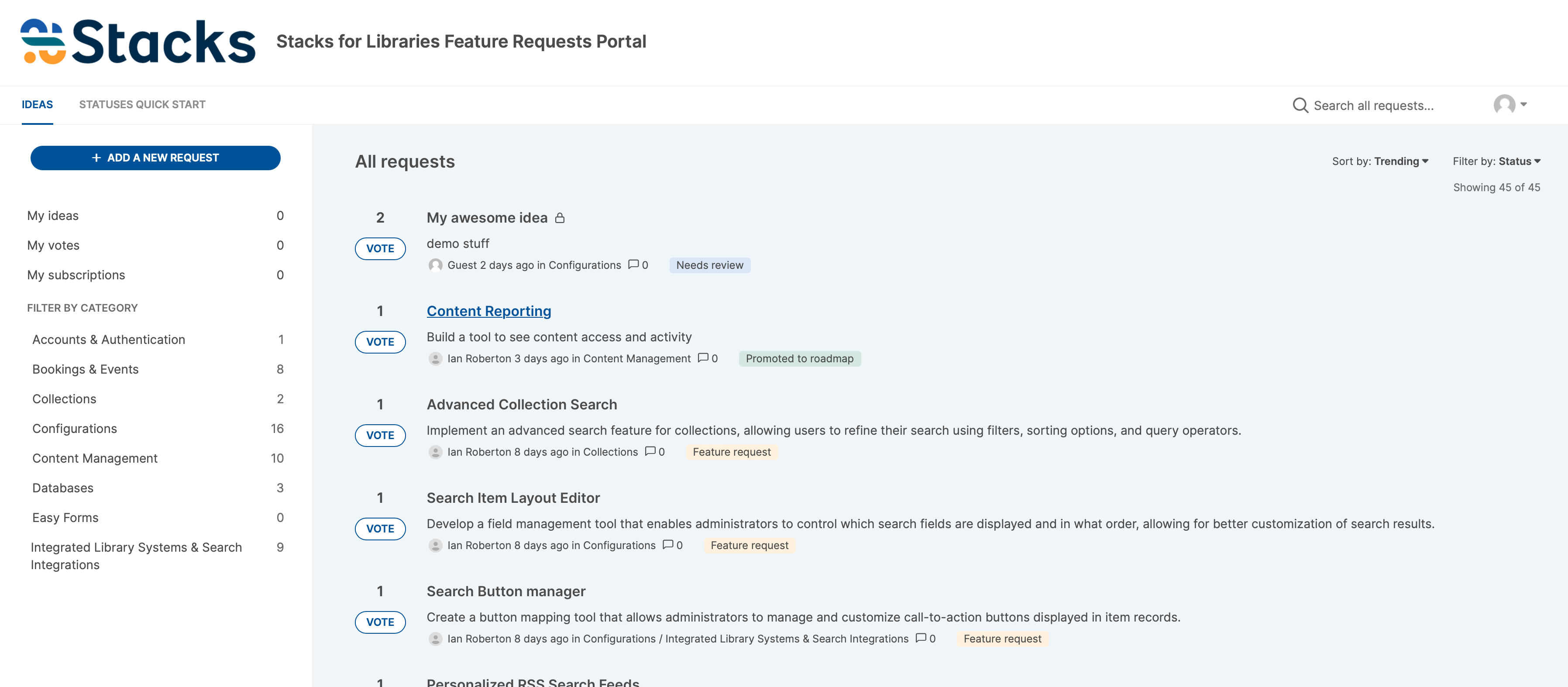 At this time, the Stacks team will invite users to join the portal, for more information please feel free to email stacks4libraries@ebsco.com, or click here to see the full article explaining how the this portal works.